In Atelier with Bea Bongiasca
In the young Milanese designer's studio to discover her inspirational world
---
Bea Bongiasca opens her own Milan brand.
The young Italian jewelery designer Beatrice Bongiasca inaugurated her first boutique single-brand store in Milan in via Solferino 25. The boutique, designed by Locatelli Partners, reflects the features dear to Bea and her brand: pop, "kawaii" and the pink color that decorates the entire space. It embodies its particular vision of jewelry: a form of art and a miniature fantasy universe where everyone can dive. On the occasion of the inauguration, Bea revisited the yellow gold ring of the You're So Vain collection with a purple amethyst flower that recalls the cement tiles typical of the pavement of the store. This piece, having been created for a special occasion, will be sold in edition limited and exclusively in the single-brand store or on the beabongiasca.com website at the price of 1200 euros.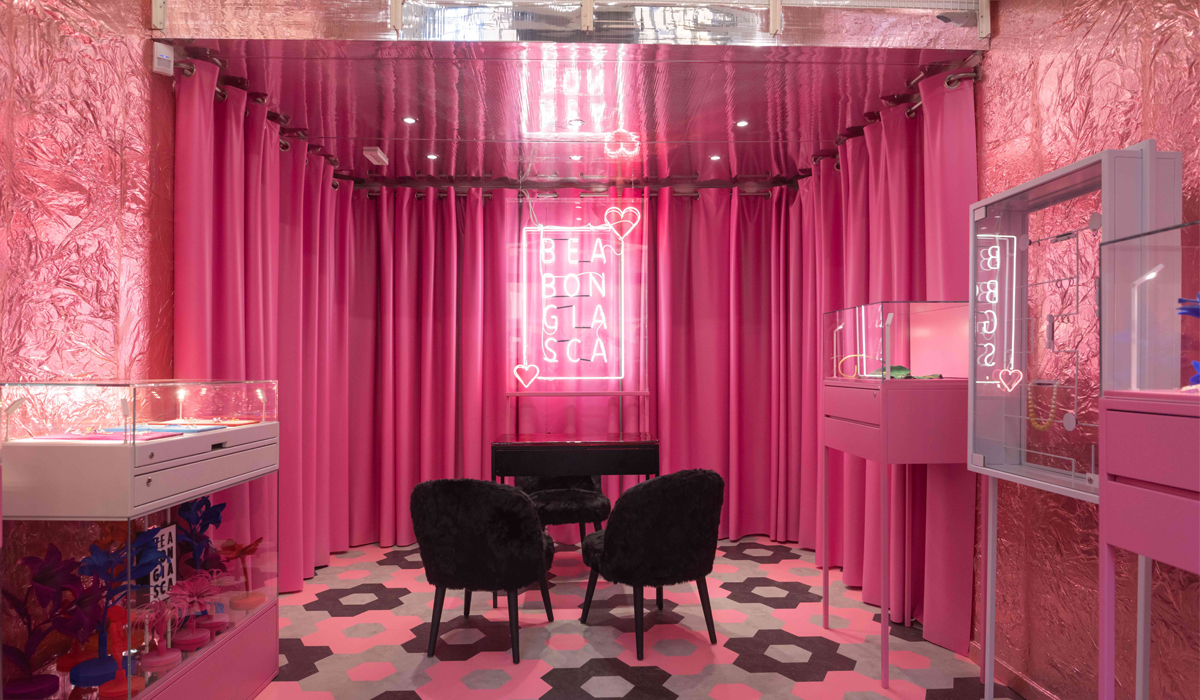 Our series of video interviews, "Take Five", which we filmed in Milan to tell the creative stories of talented, young jewelry designers, starts with Milanese designer, Bea Bongiasca. She speaks about herself in front of the lens with the discretion and shyness of someone who, for the first time, is holding a dialogue in which she not only explains her inspirational world, but advises the big names about how to best approach the Millennial generation. After graduating at the Central Saint Martins in London, Beatrice decided to return to Milan to embark on her journey into the world of jewelry with a line inspired by her travels in the East. The first collection came out in September 2014 and was called "No Rice No Life", a creative summary of that Eastern Asian where her inspirations lay. Attracted from a very young age to the colors and icons of Asian culture, Beatrice decided to work in "mixtures", blending her oriental background with European culture. "You're so Vain" is her latest collection, a colored vine that winds around the fingers, hands, ears. A different direction to the previous one which reveals a new way for Bea: innovate and get ever closer to a young public.
Art Direction by Elena Papageorghiou
Video by Alexia Stok
---