Names to Know: Emily P. Wheeler
---
Emily P. Wheeler is a self-taught jewelry designer who launched her line of jewels in 2017. Her eclectic background is what gives personality to her style: the simple architectural lines come from her father, an architectural photographer, her "punk" flair comes from her college years, and her balanced and modern sophistication comes from when she worked as a fashion model. Her gold jewelry with precious stones holds all of the energy of California, and an unconventional and relaxed spirit, typical of the west coast, and has already won over many American celebrities.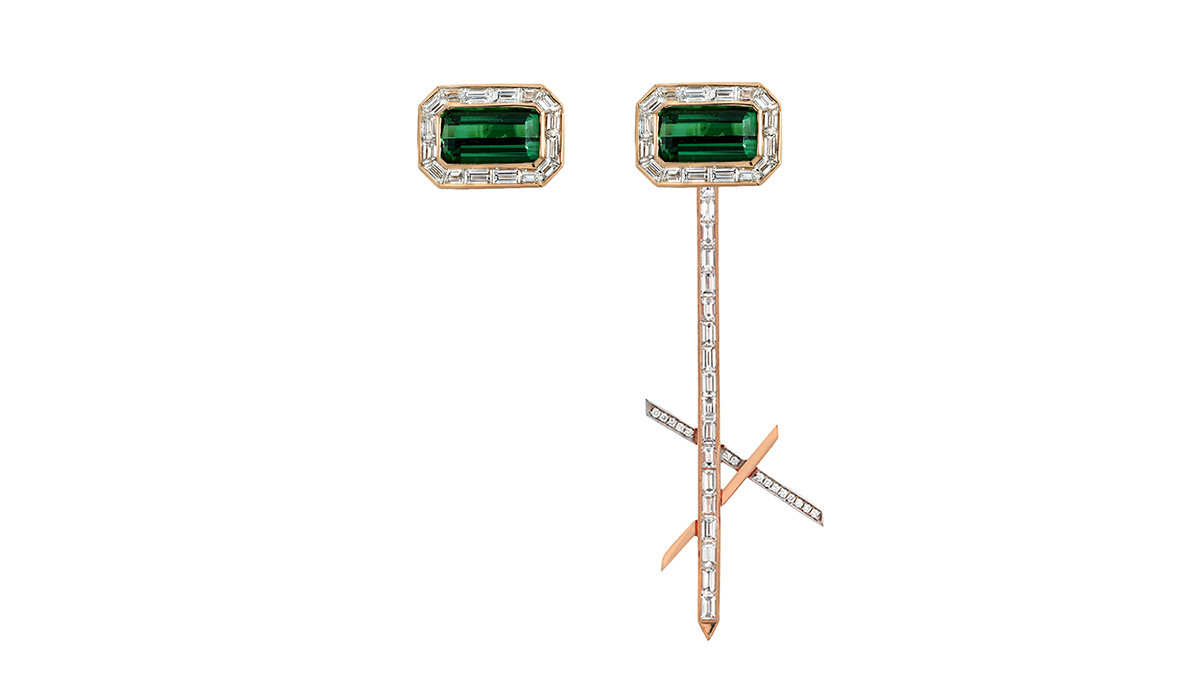 One-Of-a-Kind X earrings
The special pieces in Emily's collection are hand made in New York City by master craftsmen, with the finest materials available. Just like the asymmetrical X earrings featuring a mix of tourmaline and diamonds matched with gold.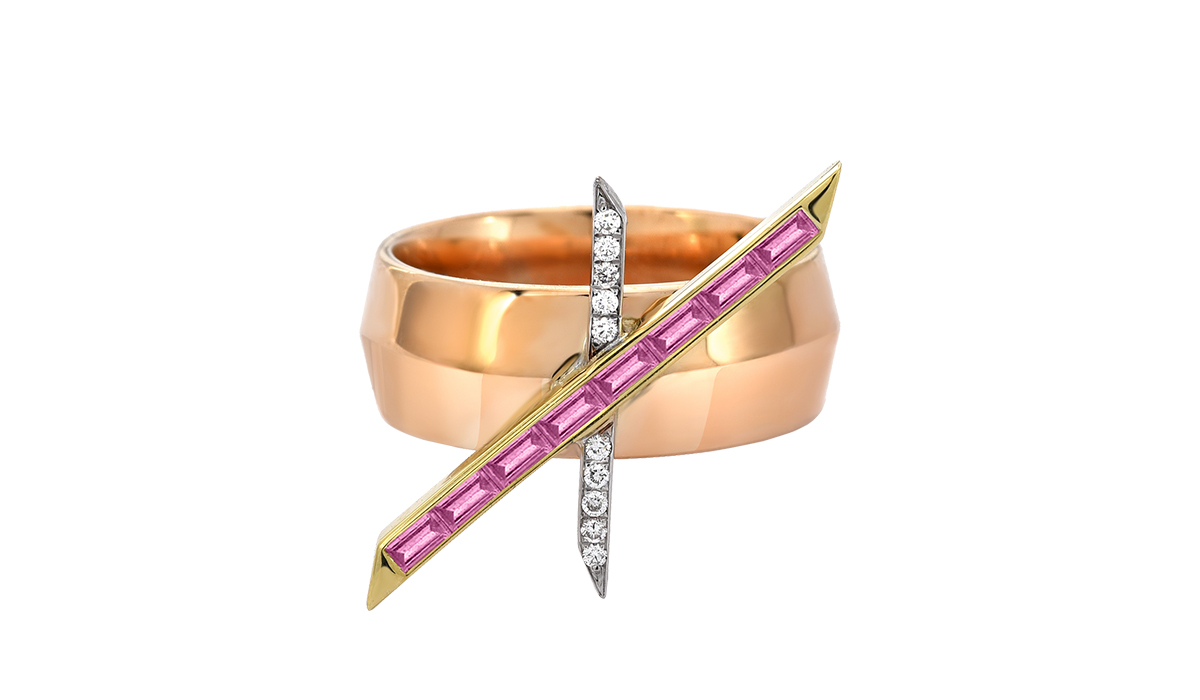 X Cigar Band
A ring that best expresses the signature touches of the designer - including angular baguette bars mixed with pavé step downs. The model stands out for the large gold band and the two crossing diamonds and pink sapphires lines.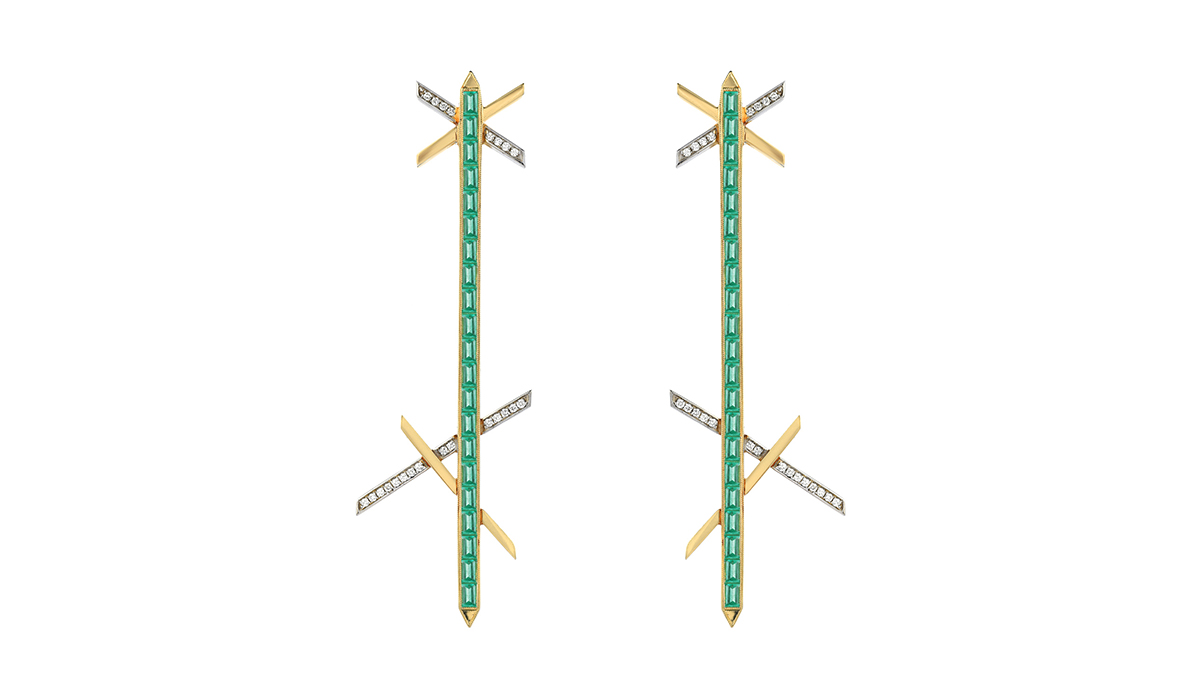 XL X earrings
Straight and long, these statement earrings are made in gold with pavé diamonds and baguette gemstones. The architectural simplicity of the lines merges with a punk rock style, giving to the pieces a very contemporary look.




---